At RONIKI, we believe that your nails are an extension of your unique personality and style. That's why we're excited to introduce our vibrant Plain Color Gel collection. With a wide range of striking colors to choose from, our collection is designed to make a bold statement and enhance your overall look.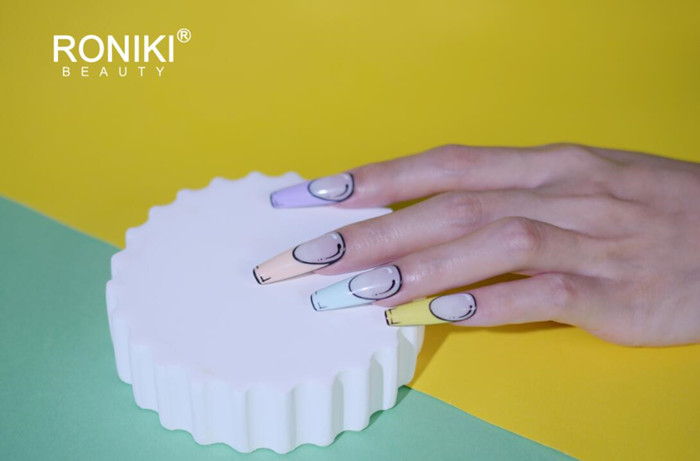 Unleash Your Creativity
Our Plain Color Gel collection offers endless possibilities for self-expression and creativity. Whether you prefer classic, sophisticated hues or want to experiment with vibrant, eye-catching shades, our collection has something for everyone. From bold reds and blues to soft pastels and shimmering metallics, you'll find the perfect color to match your mood and occasion.
Unparalleled Quality and Longevity
When it comes to nail products, quality and durability are paramount. We take pride in delivering products that exceed expectations, and our Plain Color Gel collection is no exception. Formulated with the highest quality ingredients, our gels offer superior adhesion and longevity. Say goodbye to chipped and faded nails – our gel formula ensures a flawless and long-lasting manicure that stays vibrant for weeks.
Easy Application and Removal
We understand that convenience is key when it comes to nail care. That's why our Plain Color Gels are designed for hassle-free application and removal. The smooth consistency of our gels allows for easy and even application, ensuring a salon-quality finish every time. When it's time for a change, our gels can be easily removed without damaging your natural nails, making the process effortless and stress-free.
Professional Results at Home
With our Plain Color Gel collection, you don't need to be a professional nail technician to achieve salon-worthy results. Our user-friendly gels are perfect for both beginners and experienced nail enthusiasts alike. Whether you're pampering yourself at home or getting together with friends for a DIY nail session, our gels provide professional-quality results that will leave you feeling confident and stylish.
Stand Out from the Crowd
In a world where self-expression is celebrated, why settle for the ordinary when you can stand out with extraordinary nails? Our Plain Color Gel collection empowers you to embrace your individuality and make a bold statement. Whether you're attending a special event, going on a date, or simply want to brighten up your day, our vibrant colors will turn heads and leave a lasting impression.
Trust RONIKI for Unmatched Excellence
With our Plain Color Gel collection, we're committed to delivering excellence in both quality and style. Our products are meticulously crafted to meet the highest industry standards, ensuring a premium experience for our valued customers. Join us in the colorful world of nail art and elevate your nail game with our vibrant Plain Color Gel collection.