How To Use UV Gel Polish
UV gel nail polish is a nail polish that allows you to enjoy beauty.
Check the nails for up to 3 weeks. The main difference between classic nail polish and UV gel nail polish is the composition and need to be cured on LED or UV lamps.
Hybrid nails are made in the same way as traditional nails. The only difference is that we use a special UV gel polish instead of traditional paint.
The correct nail plate preparation is the basis for the realization of hybrid nail art.
Before using UV gel nail polish and curing with light, you need to prepare a nail plate. Use a buffer block to gently peel off the overlap between the deck and the polished deck.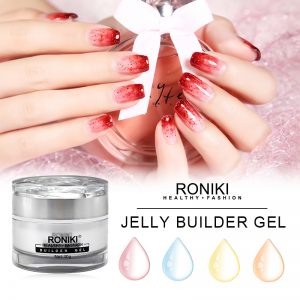 The next step is to apply: the base layer, the two selected color UV glue polishes, and the top layer. Cure each layer of lights. Remember, the base and top must also be cured with LED or UV lamps. The curing time mainly depends on the power of the lamp (UV or LED) and the coloring of the UV glue polishing agent (the darker the color, the longer the curing time).
Hybrid nail art provides beautiful nails, no splashes, no streaks, no squeaks, and most importantly, this UV gel nail polish is fully cured under ultraviolet light or LED lights, so our nails are instantly dry and shiny.
Hybrid nail polish, also known as UV gel nail polish, combines the characteristics of washable nail polish and classic nail polish. It is suitable for nail art and pedicure, with strong luster, durability, full color, and a beautiful appearance.
The composition of hybrid varnishes usually depends on the manufacturer (more and more simplified hybrid variants, such as single varnishes). It is also important that the mixed varnish has the correct consistency so that the nail polish does not flood the skin.
Due to its formula, UV gel nail polish can remove acetone or acetone liquid (such as acetone cleaner) and moisturizers on the surface. After removing the nail polish, take good care of the nail plate and moisturize the skin with a special olive before applying new nail polish.
In addition to traditional mixed varnishes, you can also get a single varnish-unlike mixed varnish, this varnish does not require a separate base and surface coating. Just apply paint to the lamp and cure it. Depending on the steel plate and surgery, these nails can last 7 to 14 days. For those fragile or brittle nail plates, we recommend the classic mixed varnish.
We are UV gel polish suppliers. If you are interested in our products, please feel free to contact us.