What exactly is a gel manicure?
The gel polish is composed of acrylic monomers and oligomers, which are combined under ultraviolet radiation. This process is called curing, and within a few seconds, the once-liquid gel will become a hard, chemically resistant coating. You can also use LED lights, but this requires a curing time of two minutes, while UV lights only take 5 to 45 seconds.
Can the gel polish be dried without UV exposure?
No. Gel polish is completely different from ordinary nail polish, it needs to form a hard layer under ultraviolet light or LED light.
How long can gel nails last?
On average, gel nails can last two to three weeks.
How can I make my gel nails last longer?
Making your gel nails lasting is easy, just keep your nails under the light for a while. If you don't treat nail polish enough and don't give enough UV light, then the nail polish will not be strong enough. If you have time and your manicurist is cool with it, put your hands back in the lamp and brush it again, and your nails will stay longer.
Is gel manicure safe?
There are some studies that show that excessive UV rays during manicure can cause skin cancer, but other studies have denied this. The risk of skin cancer caused by ultraviolet nail art is very small, but consumers should use physical blocking sunscreen or uva protective gloves to limit the risk of carcinogenesis and photoaging.
How do I remove gel nail polish?
Due to the chemical resistance of gel nail polish, it is not easy to wipe off with acetone and must be sanded and/or soaked in acetone for several minutes to loosen the hardened gel from the nail. This is a process, but it is very important to remove the gel nail polish in the correct way, not take it off.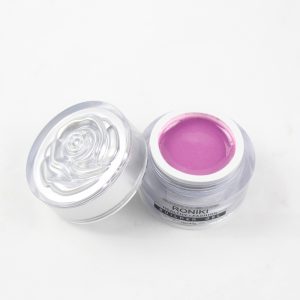 Gel polish
Will the gel polish harm my nails?
The good news is that the gel nail polish itself will not harm your nails. However, a random selection of nail polish can damage your nails. If you pick up the nail polish and peel it off, you will inevitably peel off a part of the nail, making it thinner and more fragile.
Can I apply a gel topcoat over normal nail polish to achieve the same effect as a full gel manicure?
No. According to the manicurist, this is scientifically unreasonable. The reason is as follows: ordinary nail polish will not completely dry within 24 hours (it may seem to be, but deep inside, the solvents in ordinary nail polish are still drying). So, if you request a top coat of clear gel polish over the normal nail polish, all you have to do is trap the wet polish, which may lead to a mess.
We are Gel polish suppliers. Please feel free to contact us if you need or want to know about gel polish or other products.